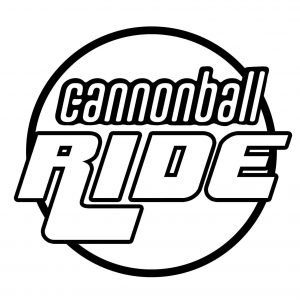 Cannonball Ride Productions; the producers of So ILL Fat Tire Fest, O'Fallon Grand Prix, MGM Double Down, Cannonball Gravel Adventure Races, Tour de' Surgeon and O'Town Hustle.  Delivering fun concepts in competitive cycling and adventure events in the St. Louis and southern Illinois Area.
Up next on the Cannonball calendar, the Fall Cannonball Gravel Race Series, bringing Cannonball Gravel back and bigger than ever.  This Cannonball series will consist of three gravel adventure races throughout southern Illinois and the Shawnee National Forest. The first in the series will take place at the Southern Illinois Fat Tire Fest on October 13th in beautiful Ozark, Illinois. Then we will head to Chester, Illinois for the next two events; one on October 27th and the final for the 2018 calendar on November 10th.   Race Headquarters for both Chester races, and our newest sponsor for Cannonball, is the brand new St. Nicholas Landmark Restaurant located right on the Mississippi riverfront in downtown Chester. Routes for each event will be released in mid-September, and as we all know, MoeDirt and crew will brew up some challenging and fun routes. Click here for additional information and to register now.
Cannonball Gravel Races are epically fun cycling races and rides, held on open roads, completely self-supported, utilizing GPS for navigation and Strava for timing/scoring. No traditional timing clock, no corner marshals, no closed courses; just you, your bike, and your honor.
The first two Cannonball Races of the 2018 calendar happened as a series in February. Cannonball Chester and Cannonball Sauget composed the first annual Mississippi Levee Series with over 75 riders participating between the two events and finishers of both received the first ever Cannonball Belt Buckle.
The second Cannonball Ride event of the year was the annual MGM DoubleDown Ride.  This intensely challenging ride put even the most seasoned into the pain cave with over 300 miles of riding between Saturday and Sunday.  This event is ridden each year in memoriam of Marilyn Gibbs who lost her battle with cancer on April 20th,1999.  All funds raised are donated to a local cancer fighter.
The third Cannonball event of 2018 was the O'Town Hustle Biathlon were over 50 participants battled it out on 1 mile cross country running course and a 10 mile ride through the hills North of O'Fallon, IL.
Fat Tire Fest, the original BIG event put on by the Cannonball Productions crew will happen October 12-14th for 2018.  Check out all the details and get registered here:  www.ftf.bike
For effective planning, transparency and to allow us to execute this and all Cannonball Ride events well, we nicely ask, and strongly encourage everyone to pre-register.  For those that don't know, most of the costs of putting on an event are fixed, front-loaded costs; and to be successful and continue to bring new events and return with successful events year over year we as promoters need to at least cover our costs.
For example, most Cannonball rides/races require 40 pre-registered riders, to cover the costs: prizing, insurance, manpower, refreshments, etc.  We want Cannonball Ride events to be some of the coolest events you attend each year and with pre-registration we can make that happen. 
For all Cannonball Ride events we make the commitment to you, the racer/rider, to do everything in our power to make sure the event goes on at the scheduled time and date.  If for some reason, out of our control, the event can't go on, (insane weather, global catastrophe, the apocalypse) we will send each pre-registered rider the event swag (hoodie, belt buckle, t-shirt, etc.) and reinvest any remaining funds into making the next Cannonball Ride event even better.