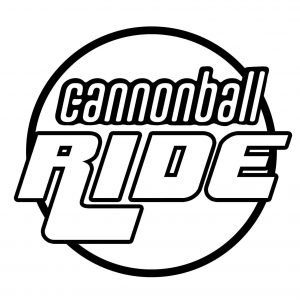 Cannonball Fall 2019
ONLINE REGISTRATION is OVER, Day of registration is available.
Cannonball Gravel is here with an even BIGGER route to kick off Fall gravel racing here in Soill.  This year we have a brand new uber challenging 100K course and a more mellow and inviting shorter short course. Come join us for one of the most challenging, beautiful and fun gravel races in all of Illinois on Saturday, October 19th.
Cannonball rolls from quaint Ozark, Illinois with two different course distances this year; the short, "Small Ball" Cannonball offers ~25 miles and just under 1,500 ft of climbing; a great race for the first-time gravel racer, check out the short course here: https://ridewithgps.com/routes/31147381
Then there's the big one; the more robust "Big Brass" Cannonball(s); 62 miles, almost 5000' of climbing and a great mix of fast, chunky, fun gravel and dirt roads, a challenging course for even the most talented and experienced gravellier's. Check the long "Big Brass" Cannonball course out here: https://ridewithgps.com/routes/31221450
Cannonball check-in opens at 9AM, Saturday, October 19th at St. Noel Lodge, 3760 Ondessonk Road, Ozark, IL. The two races roll out together at 10AM.  We will have deliver for your self-support bag onto the course at mile 12 for the short course and mile 35 for the long course. This is an entirely self-supported event and event staff will only provide on course support at the designated rest areas (water, your support bag there and very basic mechanical support) or for emergency pickups.  GPS course files will be provided for racers and final routes will be published in September.
The race start/finish line is just down the hill from check-in/registration.  After you finish your race head on back up to the Lodge where a post-race lunch of flame grilled bacon cheeseburgers and baked potatoes is on for all racers.  We will also have a cold keg of New Belgium brew on hand, arguably one of the world's best recovery drinks. Podium ceremonies for all classes will follow lunch and custom trophies will be provided to all finishers.
For effective planning, transparency and to allow us to execute this and all Cannonball Ride events well, we nicely ask, and strongly encourage everyone to pre-register.  For those that don't know, most of the costs of putting on an event are fixed, front-loaded costs; and to be successful and continue to bring new events and return with successful events year over year we as promoters need to at least cover our costs.
For example, most Cannonball rides/races require 40 pre-registered riders, to cover the costs: prizing, insurance, manpower, refreshments, etc.  We want Cannonball Ride events to be some of the coolest events you attend each year and with pre-registration we can make that happen. 
For all Cannonball Ride events we make the commitment to you, the racer/rider, to do everything in our power to make sure the event goes on at the scheduled time and date.  If for some reason, out of our control, the event can't go on, (insane weather, global catastrophe, the apocalypse) we will send each pre-registered rider the event swag (hoodie, belt buckle, t-shirt, etc.) and reinvest any remaining funds into making the next Cannonball Ride event even better.
A great rundown of the history of our namesake event, the Cannonball Run, enjoy! 

A few shots from Cannonball's in 2018