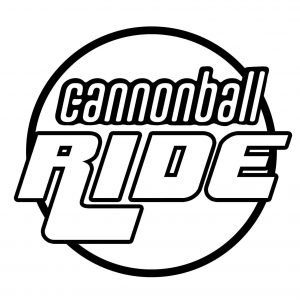 Cannonball Ride Productions; the producers of So ILL Fat Tire Fest, O'Fallon Grand Prix, MGM Double Down, Cannonball Gravel Adventure Races, Tour de' Surgeon and O'Town Hustle.  Delivering fun concepts in competitive cycling and adventure events in the St. Louis and southern Illinois Area.
Up next on the Cannonball calendar, the Cannonball Gravel Winter Series!
Cannonball Winter Series
After an awesomely challenging fall series of Cannonball gravel races; we now focus on the winter Cannonball series.  This series is for those who like a little unpredictable adventure with their gravel experience; will there be snow, ice, mud or maybe even all three. Will the ferry make it across the Mississippi, will you make it all the way till the end; keeping it real adventurous, it's what we do! Sign up for both races of this series and save!  $70 gets you entrance to both races, awesome food and drink after each event, and an awesome stainless finishers flask!
As you likely know from before Cannonball Gravel Races are epically fun cycling races, held on open roads, completely self-supported, utilizing GPS for navigation and Strava for timing/scoring. No traditional timing clock, no corner marshals, no closed courses; just you, your bike, and your honor.
Cannonball Winter I
The first Cannonball race will take place from the St. Nicholas Landmark located in Chester, Illinois on the 2nd of February, 9AM Start, registration open at 8AM. The Chester Police Department will once again shutdown the bridge across the Mississippi for our ride launch, and yes, the ferry will be in play again for this one. We will have a long course with 77 miles and ~2,500' of up and a shorter course with just under 55 miles and only ~1,500' of fun.  You can register today for $45. Or Double up and SAVE and get in on a Cannonball Finisher Flask.
ROUTES are FINAL We are using the alternate as the Ferry is still offline. Start time is 9AM at the St. Nicholas Landmark in Chester, IL.  Registration will open at 8AM at the Landmark.  The new finish will be the gas station just west of the Chester bridge, where you will be met by one of our vehicles and transported back to the Landmark for post ride festivities.
Alt Short: https://ridewithgps.com/routes/29253297
Alt Long: https://ridewithgps.com/routes/29253298
Cannonball Winter II
The second Cannonball race of the winter season will happen February 16th.  This course from Sauget is nice and flat and if anything like last year, super exciting!  We will be rolling from the same spot as last year, the Sawmill BBQ joint, and they will be serving us a great BBQ lunch when we get back!  The course this year is ALL NEW!  Registration opens at 8AM and the race rolls at 9AM.
This will be one of the fastest gravel courses ever with less than 500' of elevation on the new 49 mile long course and only 200' on the shortest course of the year, at just over 27 miles.  These new courses avoid all of last years "problem areas" and we have been able to roll up the gravel percentage too, 70+% for the long route and over 85% for the short one.  Both routes roll out together and split apart at mile ~20 where the short turns back.  We will have the overall awards ceremony for the Cannonball Winter 2019 series at Sawmill in the early afternoon, after most are back and have grabbed lunch and a drink!
Long: https://ridewithgps.com/routes/29266035
Short: https://ridewithgps.com/routes/29239697
For effective planning, transparency and to allow us to execute this and all Cannonball Ride events well, we nicely ask, and strongly encourage everyone to pre-register.  For those that don't know, most of the costs of putting on an event are fixed, front-loaded costs; and to be successful and continue to bring new events and return with successful events year over year we as promoters need to at least cover our costs.
For example, most Cannonball rides/races require 40 pre-registered riders, to cover the costs: prizing, insurance, manpower, refreshments, etc.  We want Cannonball Ride events to be some of the coolest events you attend each year and with pre-registration we can make that happen. 
For all Cannonball Ride events we make the commitment to you, the racer/rider, to do everything in our power to make sure the event goes on at the scheduled time and date.  If for some reason, out of our control, the event can't go on, (insane weather, global catastrophe, the apocalypse) we will send each pre-registered rider the event swag (hoodie, belt buckle, t-shirt, etc.) and reinvest any remaining funds into making the next Cannonball Ride event even better.
A great rundown of the history of our namesake event, the Cannonball Run, enjoy! 

A few shots from Cannonball's in 2018