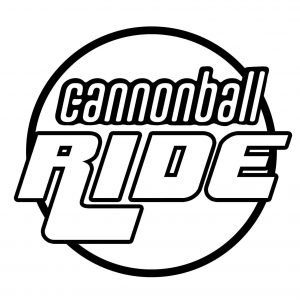 Cannonball Gravel Camp

November 16th, Chester IL, St. Nicholas Landmark Brewing Co.
Cannonball Gravel Camp November 16th hosted by the St. Nicholas Landmark Brewing Company in beautiful Chester, Illinois. Join us for a fun-filled non-competitive day of gravel riding consisting of two awesome courses (long and short) for all riding abilities.
Here's the super cool part, we want EVERYONE to experience the social and adventure aspects of gravel riding, so the only fee we are asking for is that you have a super FUN kickass time! Yes, that's right, the event is FREE!
After the ride please plan to hang out at the St. Nicholas Landmark enjoy some great food and drink while you reminisce about the fun of the day!
Details:
Location: St. Nicholas Landmark Brewing Company, 111 Ferry St., Chester, Illinois
Date: Saturday, November 16, 2019
Start Time: 10:00a
Entry Fee: FREE
Courses:
Short: https://ridewithgps.com/routes/28859850
Long: https://ridewithgps.com/routes/28859875
Cue Sheet SHORT: Short_Cannonball_III_   Cue Sheet LONG: Long_Cannonball_III
For effective planning, transparency and to allow us to execute this and all Cannonball Ride events well, we nicely ask, and strongly encourage everyone to pre-register.  For those that don't know, most of the costs of putting on an event are fixed, front-loaded costs; and to be successful and continue to bring new events and return with successful events year over year we as promoters need to at least cover our costs.
For example, most Cannonball rides/races require 40 pre-registered riders, to cover the costs: prizing, insurance, manpower, refreshments, etc.  We want Cannonball Ride events to be some of the coolest events you attend each year and with pre-registration we can make that happen. 
For all Cannonball Ride events we make the commitment to you, the racer/rider, to do everything in our power to make sure the event goes on at the scheduled time and date.  If for some reason, out of our control, the event can't go on, (insane weather, global catastrophe, the apocalypse) we will send each pre-registered rider the event swag (hoodie, belt buckle, t-shirt, etc.) and reinvest any remaining funds into making the next Cannonball Ride event even better.
A great rundown of the history of our namesake event, the Cannonball Run, enjoy! 

A few shots from Cannonball's in 2018