Cannonball Fall, The Gravel Standard

Sunday, October 31st, 2021
Event Overview
Rolling from our favorite watering hole in all of Chester, Illinois, the St. Nicholas Landmark; the Gravel Standard takes you through the bluffs and hollers of the southern Illinois and southern Missouri Ozarks.  With plenty of elevation and all kinds of chunky surfaces this race is sure to challenge all.
There will be three distances this year at the Gravel Standard. The "Single X" will be 37 miles and include 3,000 feet of leg burning climbs. The "Double X"  will double it up with over 5000′ of elevation and 71 miles between the start and finish.  And the new race distance, the big one, the "Triple X" will cover almost 120 miles with well over 6000′ feet of climbing, two Mississippi crossings (one via bridge, one via ferry) and promises to be the most challenging gravel race  ever in southern Illinois.  To accommodate this new race distance we will have staggered start times, with the Triple X starting at 7AM and the Single and Double X starting at 9AM.
Start and Finish happens right out front of the St. Nicholas Landmark overlooking the Chester riverfront. We will bring out the full-on start/finish arch again this year and the latest in high-tech…a digital timing clock playing back stop to your Strava times.  Strava times you ask; yep, as with all Cannonball's we ask that you track and post your ride to Strava to ensure course completion by each participant.  We will hold podium ceremonies for each race's overall female and male winners.  Lunch and one draft beverage is included for each race participant and the full menu will be available for purchase for any guests you would like to bring along.
Don't forget, Cannonball Gravel Races are self-guided (with provided GPS files), self-supported (plan to pack for all of your nutrition, hydration and mechanical needs), multi-surface (smooth gravel, chunky gravel, chipseal, mud, creek crossings, asphalt, potholes, expect it all) gravel races that challenge even the most experienced racer. No course markings and limited on-course support (call for pickup only if you can't finish).
Race Day Check In, After Party/Lunch and Podiums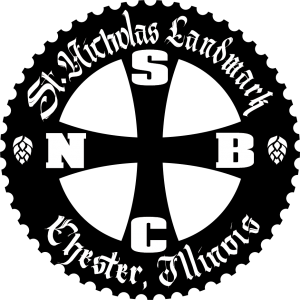 Race day check in for the Triple X rider's opens at 6:15 AM with a 7AM start time.  The check in for the Single and Double X riders opens at 8AM and those two races will start at 9AM.  The fine folks at the Landmark will have the restrooms open and registration will happen by the bar on the main floor as it has in years past.  The race after party and lunch will start as soon as the first racer finishes and be rocking till the last racer is done.  Podium ceremonies for the overall winners of each race will happen upstairs at the Landmark where we will have the race after party and lunch.