Cannonball Fall, The Gravel Standard
Sunday, October 29th
Chester, Illinois, the St. Nicholas Landmark
Event Overview
Rolling from our favorite watering hole in all of Chester, Illinois, the St. Nicholas Landmark; the Gravel Standard takes you through the bluffs and hollers of the southern Illinois. With plenty of elevation and all kinds of chunky surfaces this race is sure to challenge all. There will be two distances this year at the Gravel Standard. The "Single X" will be ~40 miles and include 3,500 feet, the "Double X" with almost 6000′ of elevation and 71 miles.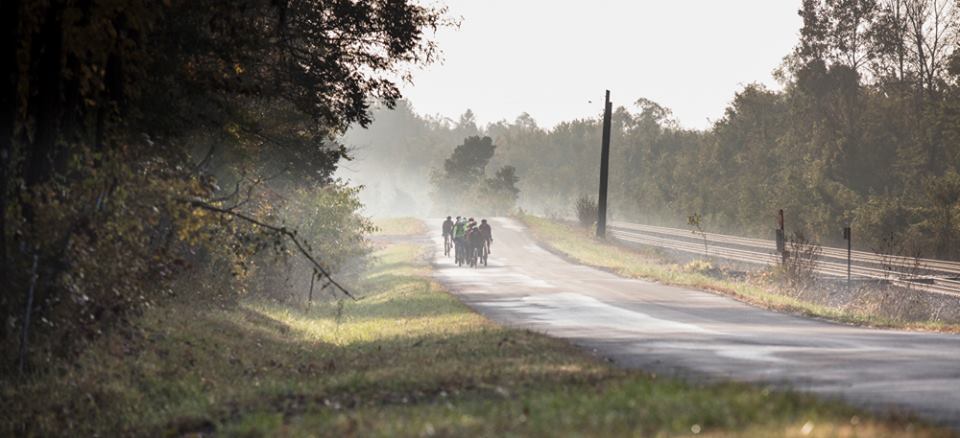 As always, we promise to be the most challenging gravel race ever in southern Illinois, and we deliver. Start and Finish happens right out front of the St. Nicholas Landmark overlooking the Chester riverfront followed by an awesome post race lunch and podium ceremony. The Start/Finish Arch will be hard to miss and the onsite timing clock will complement your Strava times. Strava times you ask; yep, as with all Cannonball's we ask that you track and post your ride to Strava to ensure course completion by each participant. Podium ceremonies for each race's overall female and male winner as well as age groups for each distance. Lunch and your first beverage the Landmark is included for each entrant.
Race day check in opens at 8AM for all riders and a 9AM start time ensures you don't have to be on the road quite so early. Click below to register now!